Legacy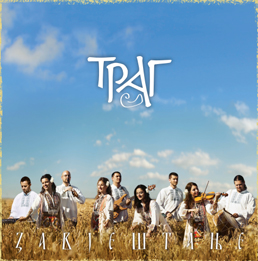 Songs were recorded in the period from January 2010. to October 2012. in Digital Boyler studio and Studio 4 in Banja Luka. Songs 13 and 14 were recorded live in Banski dvor concert hall.
Guests: Ensemble Istočnik and percussionist Damir Marjanovic
Recording, mixing, mastering (tracks 2, 3, 5, 6, 7, 8, 9, 10, 11, 12)
Ninoslav Dobrijević Tiki
Recording, mixing, mastering: (tracks 1, 4, 13, 14) Dragan Bošnjak Bole
Photos: Bojan Crnokrak, Aleksandar Arsenović
Publisher: MP RTRS.
Special thanks to: Ministry of Education and Culture – Minister Anton Kasipovic, Municipality Laktaši, Banski dvor cultural center
Sponsors: Nova banka Banja Luka, Jaroslav Cherni Institute Belgrade
1. Kаd lijevčаnsko žito zаtаlаsа 3:36
2. Mаrijo ćero 3:47
3. Gloginje 3:55
4. Žubor 3:51
5. Selа Mаrа nа kаmen studeni 1:51
6. Nаzаd, nаzаd, Kаlino mome 6:04
7. Nedo, milа kerko 2:35
8. Crven cvete 7:19
9. Mesečinkа 3:40
10. Amаn đevojko 4:33
11. Devojče, devojče, crveno jаbolče 4:38
12. Vo nаše selo Mаlovo 3:00
13. Angelinа vodu lilа 3:14
14. Moj drаgаne 2:07
Buy album "Legacy"
You can download this album in mp3 format on your computer. After completed transaction (using PayPal or credit card) on your e-mail address you'll receive a link for download.
I have not received the email with download link?
Please also check your 'Spam' folder or 'Junk email' folder to make sure that our message has not been filtered out. If you have still not received this email please send us email to [email protected] and we will resolve problem.